| | |
| --- | --- |
| News for Automotive Tool and Equipment Professionals | October 2013 |
ETI Exclusives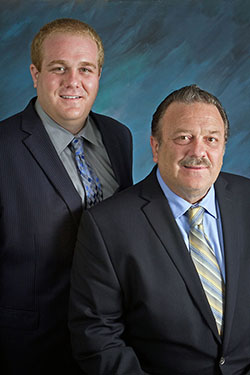 Meet New ETI Member Induction Innovations Inc.
By Bob Chabot

We're all somewhat familiar with the larger-sized member companies in the Equipment and Tool Institute. But the majority of ETI memberships are smaller companies. Recently, I visited with Tom and Steve Gough, father and son co-owners of Induction Innovations Inc. In addition to learning what products and services their company provided, I was curious about what made them unique, why they were drawn to join ETI, and especially how membership had benefited them so far. Read more
Monetizing Telematics
by Charlie Gorman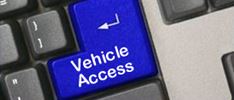 Everyone knows that vehicle telematics is on its way to be one of the most significant technologies to hit the automotive industry in a very long time. And, everyone knows that they need to be involved somehow, but are not clear what that means. It seems that there is no shortage of experts who claim to know the end game, but are struggling to figure out the first steps. The future market for telematics products is huge and yet everyone currently involved is struggling to find that magic combination of telematics goodies that makes consumers line up as if it were a new i-phone.

I have watched presentation after presentation where the speaker proclaims, with incredible confidence, to know what motorists want, but then cannot make a business case for implementation. Either his or her idea is technically too difficult and expensive to accomplish, or research has shown that motorists are not willing to pay for it.

So monetizing telematics has become an important subject in itself. In some ways it may be the most important topic because without a free enterprise engine to power it, telematics is not going to go anywhere. Read More
Messages From ETI Leadership
President's Message
Ben Johnson - Mitchell 1

It is hard to believe we're now entering Q4 of 2013. Your trade association and a wonderful group of volunteer leadership continues to do an outstanding job representing your interests as we work together to insure the vehicles of today (and tomorrow) can be maintained effectively.

If you haven't already, make sure to mark your calendars for this year's Winter Tech Week. ETI is working with each OE to insure you get the timely, useful information you need to develop and execute on your product plans. And ToolTech 2014 will be upon us before we know it. Look for a lot of news coming up on that event, which is well positioned to surpass even this year's as the best ToolTech ever!

We continue our leadership position in the newly formed Telematics Task Force. This initiative, as I have reported previously, could represent one of the single largest opportunities for the service industry. It could also prove to be a major challenge for the aftermarket service industry – it is up to us as an industry to determine how we address it. Some of your ETI leadership will be meeting with a global consortium of trade associations in October in Washington D.C. where we will continue to explore the best approach for the future which secures the OE's valuable IP, yet allows all stakeholders in the vehicle service value chain help keep our customer's vehicles maintained properly.

And while all that's going on, we're officially in "trade show season". I hope to see many of you at the upcoming ASRW show and of course at the AAPEX/SEMA shows. And as always, let us know what else we could be doing as an association to keep our industry moving!
ETI Activity Update
Charlie Gorman - ETI

Autumn is a very busy time in our industry, but this year seems especially busy. There are the usual trade fairs to attend of course, Winter Tech week is fast approaching, planning for ToolTech is well underway and there are several special projects in the works. I'd like to take this opportunity to update you on what's going on here at ETI. Click on any one of the following topics to learn more about what staff and ETI volunteers are up to and how you can help.
New For ToolTech 2014: Meet the Press at ToolTech,
April 28 – May 1 in Sonoma, California
Jessie Korosec - ETI

Meet the Press at ToolTech brings ETI member companies and key media sources from the automotive aftermarket together for press conferences, where ETI member companies can present and discuss new products that can be featured in a future editorial article.

ETI member companies will have a pre-scheduled time to hold a press conference with editorial media sources to introduce their new products or services and describe what they do, explain their features and benefits, and what sets them apart from what is currently available today. Read more
Industry Insights
Verizon Chasing Insurance Telematics Gold
Carol Wilson, Editor-at-Large, Light Reading

Verizon Enterprise Solutions wants to put insurance companies in the driving seat when it comes to selling advanced in-car services to users, but may be facing an uphill battle to convince the industry to go its way.

Speaking at last week's Insurance Telematics event in Chicago, George Ayers, VP of global sales for Verizon Telematics, said that offering services such as automatic roadside assistance, vehicle location, driving diagnostics, geo-fencing, and automated maintenance enables insurers to develop deeper and more positive relationships with their customers. By contrast, Ayers said, UBI is just another form of price competition, in which insurance companies use telematics devices installed in vehicles -- often temporarily -- to deliver insurance price cuts to safer drivers. Read more
MEMA Announces New President And CEO
Aftermarket News

RESEARCH TRIANGLE PARK, N.C. – The Board of Directors of the Motor & Equipment Manufacturers Association (MEMA) today announced the appointment of Steve Handschuh as the association's new president and CEO, effective Tuesday, Oct. 1. On that same date, current President and CEO Bob McKenna will become president emeritus of MEMA until his retirement on Jan. 10, 2014.

In his new role at MEMA, Handschuh will direct the operations of the association, its Washington, D.C., office and its market segment associations: AASA, HDMA, MERA and OESA. An automotive aftermarket industry veteran of more than 35 years, Handschuh worked for NAPA Auto Parts/Genuine Parts Co. for 18 years, including serving as NAPA president from 1998 to 2004. Handschuh later served as senior vice president, commercial, at AutoZone. He began his career as an outside salesman for Mighty Auto Parts, where he rose to the position of vice president, sales and marketing. Read more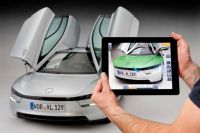 Metaio and Volkswagen announce MARTA augmented reality service support for new XL1 concept car
Metaio Press Release

Munich & Wolfsburg, 30 September 2013 – Today's vehicles like the XL1 are characterized by continually growing complexity. This means that service employees will need more extensive support in servicing new vehicles and their innovative functions. The XL1 is a technological front runner – not only in its lightweight design, aerodynamics and state-of-the-art drive technology, but in the service area as well. The MARTA project is being presented at the InsideAR Conference, the world's largest Augmented Reality conference in Munich on the 11th of October 2013 by Prof. Dr. Werner Schreiber, Head of Volkswagen Group Research. Read More
Industry Events

SEMA/ASIA Show 2013. November 5-8, 2013. Las Vegas Convention Center, Las Vegas, Nevada, USA. www.sema.org

AAPEX 2013. November 5-7, 2013. Sands Expo Convention Center, Las Vegas, Nevada, USA. www.aapexshow.com

Auto TECH expo 2014. April 3-5, 2014. Chicago Hyatt Regency O'Hare. www.autotechexpo.net

Global Automotive Aftermarket Symposium. 520-5/21/14. Hyatt Regency O'Hare, Rosemont, Illinois, USA. www.globalsymposium.org
Business Buzz
The Deepest Source of Motivation
By Geoffrey James, Inc Magazine

Forget the carrot and stick. Motivation and innovation come from a desire to help.

For decades, bosses have assumed that the best way to motivate workers is by promising financial gain and threatening financial loss. With one hand they dangle a carrot of more pay while brandishing in the other, the stick of "get to work or you're fired."

However, according to a recent article in the New York Times, research in organizational psychology strongly suggests that people are more innovative and more successful when motivated by a desire to help other people. Read more
10 Ways to Motivate Anyone
By Geil Browning, Inc Magazine

Understand the unique brain and personality types of your employees to keep them invested in work. You'll see amazing results. In a nutshell, you should hire bright, energetic, innovative employees. Then offer them the right incentives--the ones that will impact their personal brain and personality types--to keep them mentally and emotionally invested in doing their best. Read more
The Motivated Mind: Where Our Passion & Creativity Comes From
By Malini Mohana, PsychCentral

Is there a secret to greatness? Is there an underlying feature that laces the success of all the most prominent people in history? The answer is simple: yes. It is called passion. Read more
Call for Articles
ETI invites all of its members to submit articles on their company, products and services for inclusion in our ETI Industry Update. This is your opportunity to highlight who you are and what you do, and get some free PR in the process. In addition we are always looking for articles of interest to our Members. If you can write a short article, please look at our submission guidelines here or email Trisha at ETI.
To subscribe to the ETI Industry Update click here

Follow us on Twitter | Find us on Facebook | Find us on Linked In
Copyright © 2013 Equipment and Tool Institute. All rights reserved.
Contact email: trishad@etools.org
You are receiving this message because either you or a friend opted you in at www.etools.org