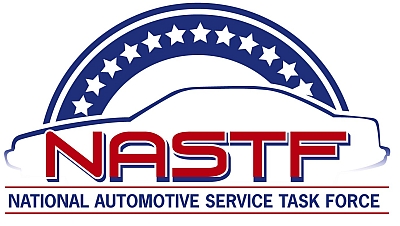 NASTF Call for Candidates
Executive Director



The National Automotive Service Task Force (NASTF), a non-profit organization whose mission is to facilitate the identification and correction of gaps in the availability and accessibility of automotive service information, training, diagnostic tools and equipment, and communications to automotive service professionals, is seeking an Executive Director to lead the organization.

This is an independent contract position. The Executive Director will not receive benefits and will be responsible for paying his/her own taxes.

Primary Duties:

The Executive Director position is a unique, leadership opportunity for an individual with initiative and an entrepreneurial spirit. He/she will provide the vision, strategic direction and management expertise for the organization.

The candidate must be a dynamic, highly motivated individual who can easily cultivate relationships. Previous budgetary and financial oversight experience, strong communication, writing, and interpersonal skills are also necessary. Candidate must be able to motivate volunteers to achieve goals and objectives and be skilled in making effective and compelling presentations to large groups. Well-developed analytical, organizational and project management skills are critical.

Reporting to the NASTF Board of Directors, the Executive Director is ultimately responsible for all aspects of the organization including:

Representing the organization throughout the automotive repair community, encouraging partnerships and collaborations that advance the mission of NASTF
Maintaining good working relationships with aftermarket repairers, OEM representatives, tool and equipment providers, and training organizations
Planning, programming, fiscal operations, and marketing/communication
Developing, presenting to the Board of Directors, and implementing annual projects
Organizing and planning committee conference calls and report outcomes to the Board
Providing monthly summary reports that highlight accomplishments, issues, obstacles, unsolved and ongoing issues and other items which would be deemed important to the Board
Managing NASTF website content
Recording and maintaining minutes of all NASTF Board meetings
Plan, organize, and oversee the two general meetings of NASTF
Establishing timelines for completion of assigned projects
Maintaining familiarity with the service information websites of each automaker
Requirements:
Education and Experience:
Five or more year's management experience in some aspect of the automotive repair industry.

Communication skills:
Ability to communicate clearly and concisely with all levels of management and media sources, such as the Automotive Trade Press.

Compensation:
Based on qualifications and experience.

Travel:
Requires travel up to 25% of the time to accomplish the primary duties. All travel will be in the continental United States.

Computer and Technical skills:
Proficient in Microsoft Office software, including MS Word, MS Excel and MS PowerPoint. Expertise in smart phone usage and web site management.

If you are interested, NASTF has provided an on-line form for you to fill out. Please have your resume, salary history and availability ready when you fill out the form. These documents must be uploaded with the application.

Please click here to go to the form.