| | |
| --- | --- |
| News for Automotive Tool and Equipment Professionals | November/December 2013 |
ETI Exclusives


ETI Launches ETI Meeting and Event Services
We at ETI are pleased to announce a new member benefit, ETI Meeting and Event Services. M&ES will be available to assist our members with event planning and management.
Meetings and events are incredibly powerful tools for sales, customer retention, employee engagement, and more. M&ES provides proven expertise in event planning and management and will use that expertise to make your event innovative, successful and noteworthy. It is your best alternative when in-house event planning isn't feasible or available.
Read more
What Future Does Telematics Hold for Diagnostic Companies?
Charlie Gorman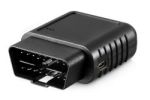 Traditionally Diagnostic companies provide tools and information to professionals engaged in repairing and maintaining vehicles. These services are delivered in repair shops with the vehicle present. Motorists notice problems with their vehicles then seek professional help to correct the problems. The vehicle is either driven or otherwise delivered to the point of diagnosis and repair.
Telematics promises to change this scenario. Telematic systems notify motorists of needed maintenance or repair work thus bringing them into the diagnostic repair process. This has to be taken into consideration as traditional diagnostic companies develop their presence in the telematics space. They will need to design and market beyond their typical customer base and they will need to develop brand recognition beyond B2B all the way to the consumer.
ETI plans to conduct a new and different marketing survey using focus groups in order to learn what different demographic groups expect from telematics. Read More
Messages From ETI Leadership
President's Message


Ben Johnson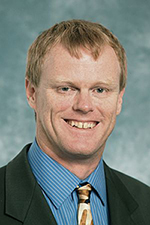 In June, after our ETI Summer Tech Week, I commented about the renewed energy I felt from the OEM's participating in that event. Now we're catching our breath after another AAPEX/SEMA show, and again, from the aftermarket repair and accessories side, the renewed energy and optimism I'm feeling continues to amaze me. Attendance was great and optimism was everywhere! I like to reflect that much of that optimism is made possible by the work done by ETI and the other trade associations focused on keeping the complex vehicles rolling off the assembly lines maintainable. It is easy to focus on specific activities which were done, or which "should have been done" when times are bad. We don't always think to recognize, when times are good, they are good due to a lot of work which continues in the background by a lot of very dedicated people. Your trade association is "front and center" in a lot of these activities and I want to take this opportunity to once again thank all those people who invest their time, and the companies which support them. I believe those investments, while sometimes tough with all the activities which compete for our time, are important and are paying dividends.

Meanwhile, vehicle technology continues to move at warp speed. It seems we're finally getting used to electric and hybrid vehicles, and we're now learning about vehicles for 2014 which will be powered by fuel cells. As these vehicles move toward becoming "mainstream" there will be new opportunities for training, specialty tools and procedures to effectively and safely keep these vehicles on the road.

Telematics is no longer an industry buzzword – I attended several presentations during industry week which made that obvious. The newly formed Telematics Task Force, represented by several industry associations (including ETI) and which I've been elected to chair, is working with other global trade associations to understand the global implications of telematics. We're learning how other countries are taking advantage of the opportunities made possible through the use of telematics to partner with the OEMs in keeping vehicles maintained properly. There will be much more to come in 2014 as work continues on this front.

Winter Tech Week is nearly here and it promises to be another great event! I hope you can make it – it's important both for the information we gather as a result and to keep nurturing the relationships between all our member companies and the OEMs who spend a lot of time preparing for these events.

I hope all of you, our membership and your families, have a happy and healthy holiday season as we close out another year. And best wishes for many years to come.


ETI Activity Update
Charlie Gorman - ETI
Winter is here and this week marks the beginning of Winter Tech Week in Newport Beach, California. We have a lot to update you on. Use the handy index below to go directly to the topics you'd like to read.
Industry Insights
Massachusetts Approved Right To Repair Legislation
Aftermarket News

Recently, the Massachusetts House of Representatives unanimously approved Right to Repair legislation. The legislation seeks to reconcile two state laws that require car companies to provide independent repair shows and car owners full access to service information, tools and software to maintain and repair late-model vehicles.
The first law passed in Massachusetts was a compromise by the Massachusetts Right to Repair Coalition and the vehicle manufacturers, and passed in July but was approved too late to remove a ballot measure. That ballot measure was approved in November 2012 creating two Right to Repair laws on the books in Massachusetts. Read more

MAHLE Clevite Inc. Names Max Dull to Lead New Tool & Equipment Division
Farmington Hills, Michigan, October 22, 2013 – MAHLE Clevite Inc. has announced the appointment of Max Dull as general manager for its new division specializing in the tool and equipment segment. A well-respected aftermarket leader with more than 30 years of industry experience, Dull will report directly to MAHLE Clevite general manager Jon Douglas.
Read more

After ASRW 2013 wraps, changes coming to NACE,
CARS in 2014
The Automotive Service Association (ASA) is excited to announce a successful week at ASRW 2013 in Las Vegas. Highlights of this year's event include the robust conference program with more than 100 hours of management education and technical training, the largest MSO Symposium to date with 17 sponsoring organizations, two concurrent Opening General Sessions featuring industry-specific content, and a lively welcome party on the show floor.
Read more
Business Buzz
POINT...
In Praise of Micromanagement
Sydney Finkelstein, BBC Capital Magazine
What do Steve Jobs, Mickey Drexler, and Jeff Bezos all have in common?
They are all builders of giant brands, from Apple to J Crew, to Amazon? Yes, but there's something else you might not realise they have in common, and it is directly related to their success — each is (or was) an unmitigated, unapologetic, micromanager!
What gives? How could the bane of many of our performance reviews actually be a good thing? I can't tell you how many leadership experts have listed micromanagement as Public Enemy No. 1. But, when strategically applied, it can be a powerful tool not only to get things done, but to develop talent as well.
Read more
COUNTERPOINT...
Managing Up: When Your Boss Is An Obsessive Micromanager
Peggy Drexler, Forbes Magazine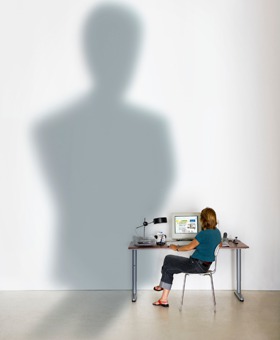 Micromanaging can show up in many forms, but most typically in bosses who dictate how employees complete tasks, question employees' judgments, frequently ask for updates, and check in incessantly. While the line between effective involved leadership and micromanaging can be thin—detail-oriented or obsessive? Constructive or controlling?—many employees have felt the effects of a manager whose management style is more overbearing than hands-on and collaborative.
Read more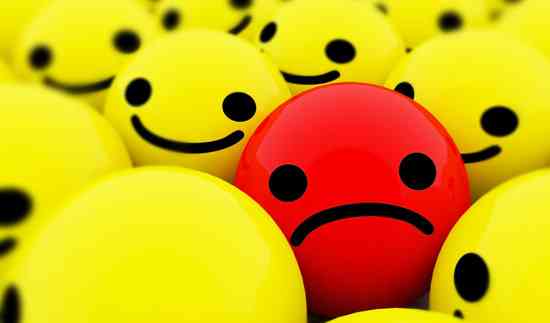 Six Ways to Improve and Manage Your Online Reputation
Matt Heinz, SocialMedia Today
You can't always control what others say about you online, but you have full control over the breadth, depth and quality of information you proactively ensure is easily and quickly found by customers, prospects and others researching you on Google and elsewhere.
Read more
Call for Articles
ETI invites all of its members to submit articles on their company, products and services for inclusion in our ETI Industry Update. This is your opportunity to highlight who you are and what you do, and get some free PR in the process. In addition we are always looking for articles of interest to our Members. If you can write a short article, please look at our submission
guidelines
here or
email Trisha
at ETI.
You are receiving this message because either you or a friend opted you in at
www.etools.org