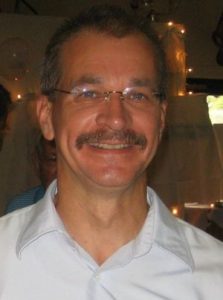 By Rick Matz
ETI Technical Manager
I attended the 2017 Telematics Update Detroit this year and from what I saw, I believe that this segment is finally getting beyond hype and achieving maturity.
The TU who managed the event said that they had record attendance this year. I have no doubt about that; the venue was pretty packed. What struck me was the exhibitors who showed up with their displays.
In the past, every year seemed to have an unofficial theme which was indicated by the exhibitors. In the early days, it was the semiconductor suppliers who were showing off their graphics display controllers. More recently, it seemed that every other booth was manned by a cyber security company. Other years were dominated by companies providing cellular connecitivty (MVNOs: Mobile Virtural Network Operators), insurance telematics service providers (TSPs), dongle manufacturers and so on.
They were all there this year, but for the first time that I can remember, it was a more balanced exhibition. That indicates to me that companies weren't rushing to display the latest hype, but were thoughtfully choosing to participate based upon market demands.
Another indication of the growth of maturity in the telematics segment was the presentations.
We again had the Cyber Security presentations, which are certainly relevant as cyber security is the enabling technology for nearly everything telematics promises to deliver in the future.
The Auto ISAC (Information Sharing and Analysis Center) was again front and center presenting itself as the focal point of everything related to security in the automotive sector.
The Auto ISAC membership began with the OEMS, then started adding key Tier 1 suppliers. It is now reaching out to the Heavy Duty vehicle manufacturers and suppliers.
The Auto ISAC is not writing any standards, but has written some recommended practices based upon the work done by the other more established ISACS that were put in place by the Department of Homeland Security.
The purpose of the Auto ISAC is to provide a means of rapidly spreading information should any of the members find their security breached as well as rapidly disseminating the fix. So far, incidents have all had to do with attempts to get into back end servers at the OEMS and suppliers and nothing having to do with vehicles. Yet.
A new presentation at TU was a panel on the aftermarket. This was the first time that TU as addressed the aftermarket.
The panel was run by Donny Seyfer of the ASA. Our own Jim Fish was on the panel. It was well attended and I think that for many in the audience, considering how the aftermarket is affected by the advanced technologies was a new experience.
For years, the proposed business cases for autonomous vehicles painted a picture where basically everyone gives up their cars and we Uber all over the place. For the first time, the discussion of likely business cases began to sound realistic.
Vehicles with varying degrees of autonomy, first Level 4 (driver with a steering wheel in a vehicle that is "mostly" autonomous) will arrive sooner and Level 5 (full autonomy; no steering wheel) much later; coexisting with cars that have greater and greater driver assistance capabilities is the most likely business case.
Autonomous cars are going to be very expensive to build and to repair. There will be fewer cars sold, so it's likely that some of the smaller automakers either get absorbed or go out of business.
Building and repairing will also take a lot longer than today's cars due to the number of devices that need to be calibrated and aimed. The aiming and calibrating may one day become calibrated, but that will take some time to achieve. The most likely first applications would be for shared riding; like large vans or minibuses, rather than private cars, except for the wealthy.
It is more likely that shared riding will replace the family's "second car." In my case, I usually drive to work in the morning with my car parked all day, then drive home. I might take some sort of shared ride if the price point were low enough and accept the restriction on my ability to get up and go whenever I want.
For my wife though, it wouldn't make sense. She makes many stops during the day, while accumulating goods that she's been buying. She wouldn't want to take a shared ride, unload all of her stuff, get a new ride and load her stuff, then go to the next stop. That doesn't make sense.
The discussions followed this train of thought into how many stakeholders would be affected: sales dealerships, infrastructure, manufacturing and so on.
At the 2017 Telematics Update Detroit, I think that we saw a page turn from a segment of the automotive industry being fueled primarily by hype to one settling down into more realistic expectations.